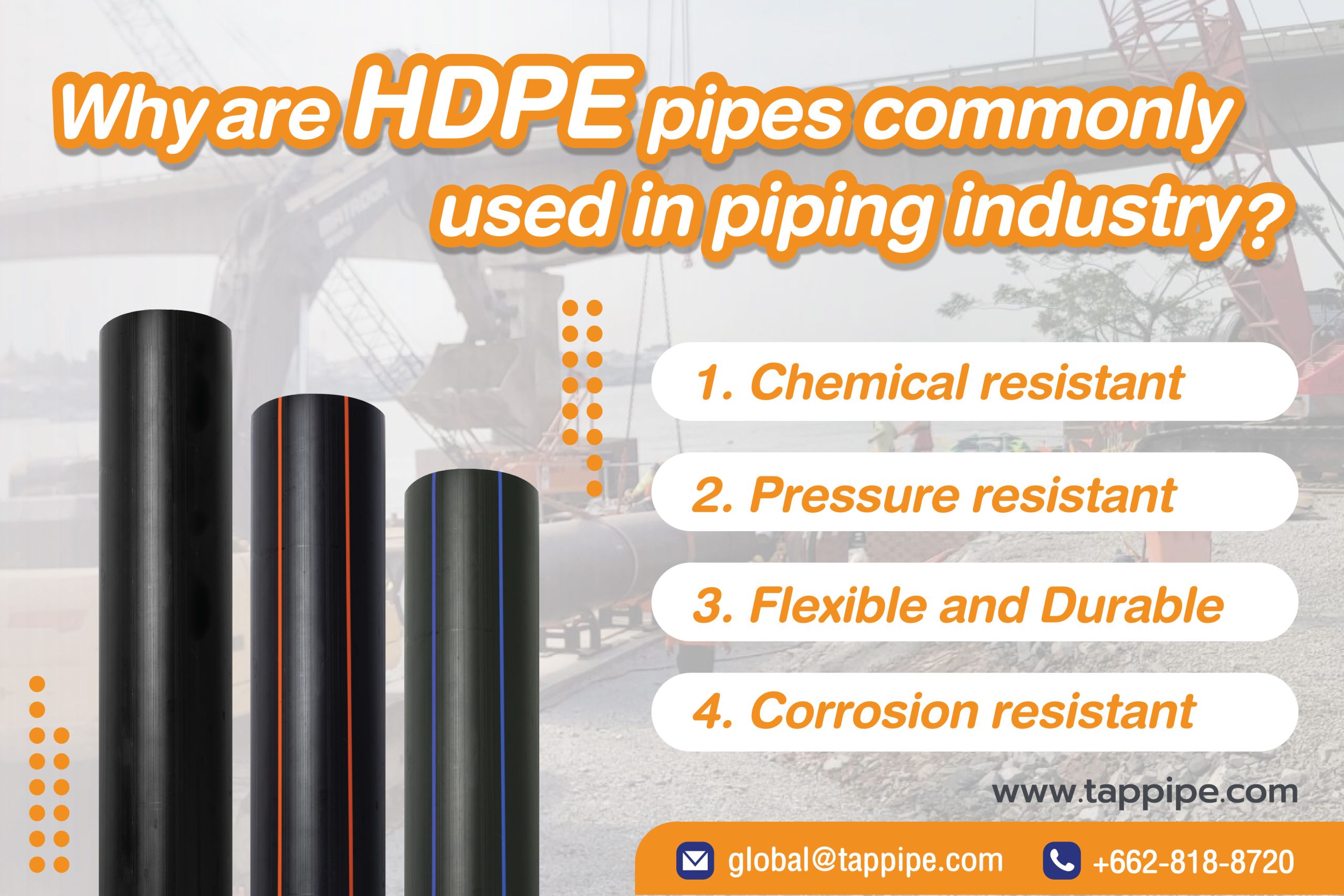 HDPE pipe is a popular material used in the piping industry. HDPE pipe has outstanding properties and benefits compared to other types of pipes as follows ;
1. Chemical resistant: HDPE pipes are resistant to many chemicals including chemicals used in water treatment plants making HDPE pipe suitable material to use in water supply systems, sewage and drainage systems and chemical pipeline systems.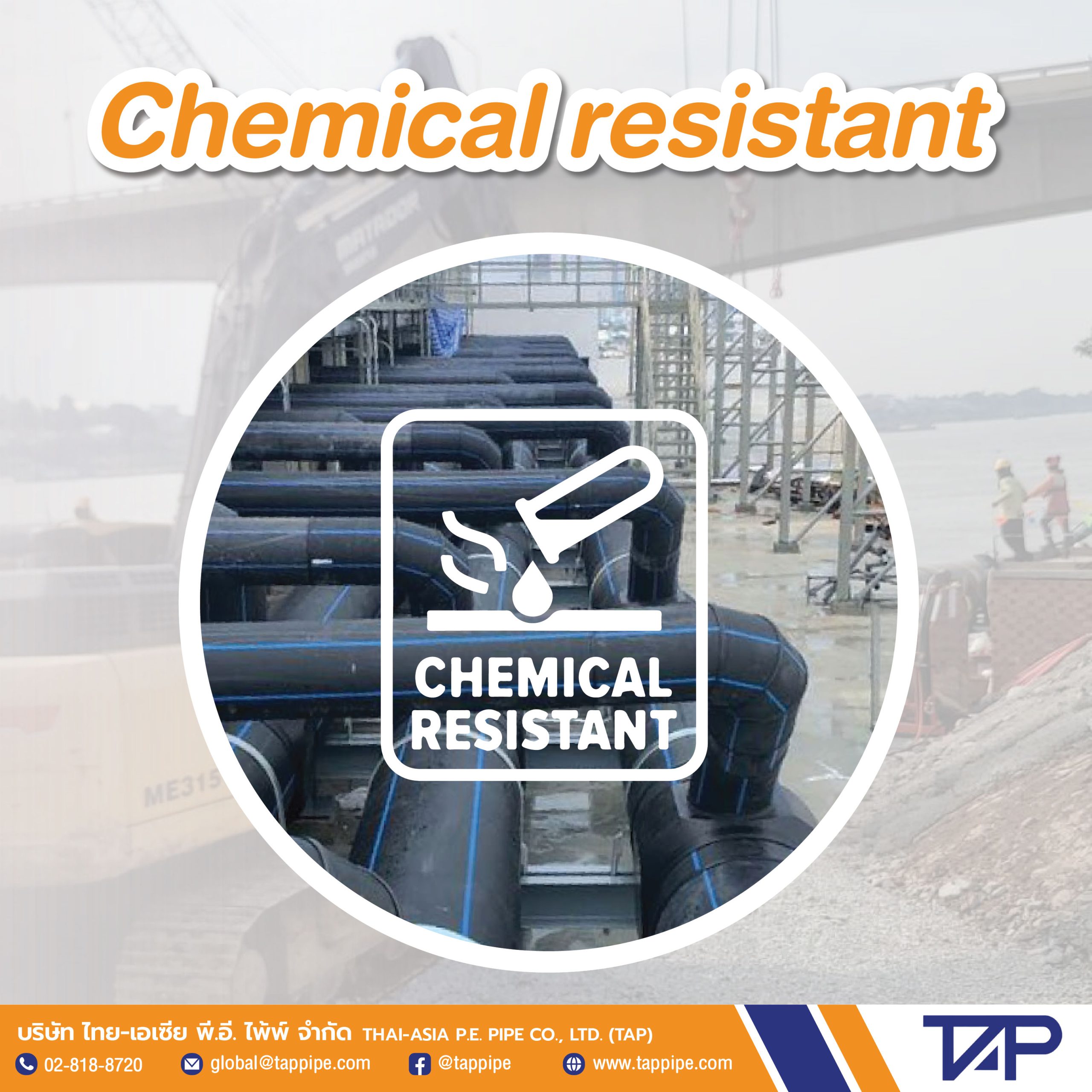 2. Pressure resistant: HDPE pipe is strong and able to withstand high pressure making them suitable for high pressure applications and can support pressure (PN) from 3.2 bar to 25 bar.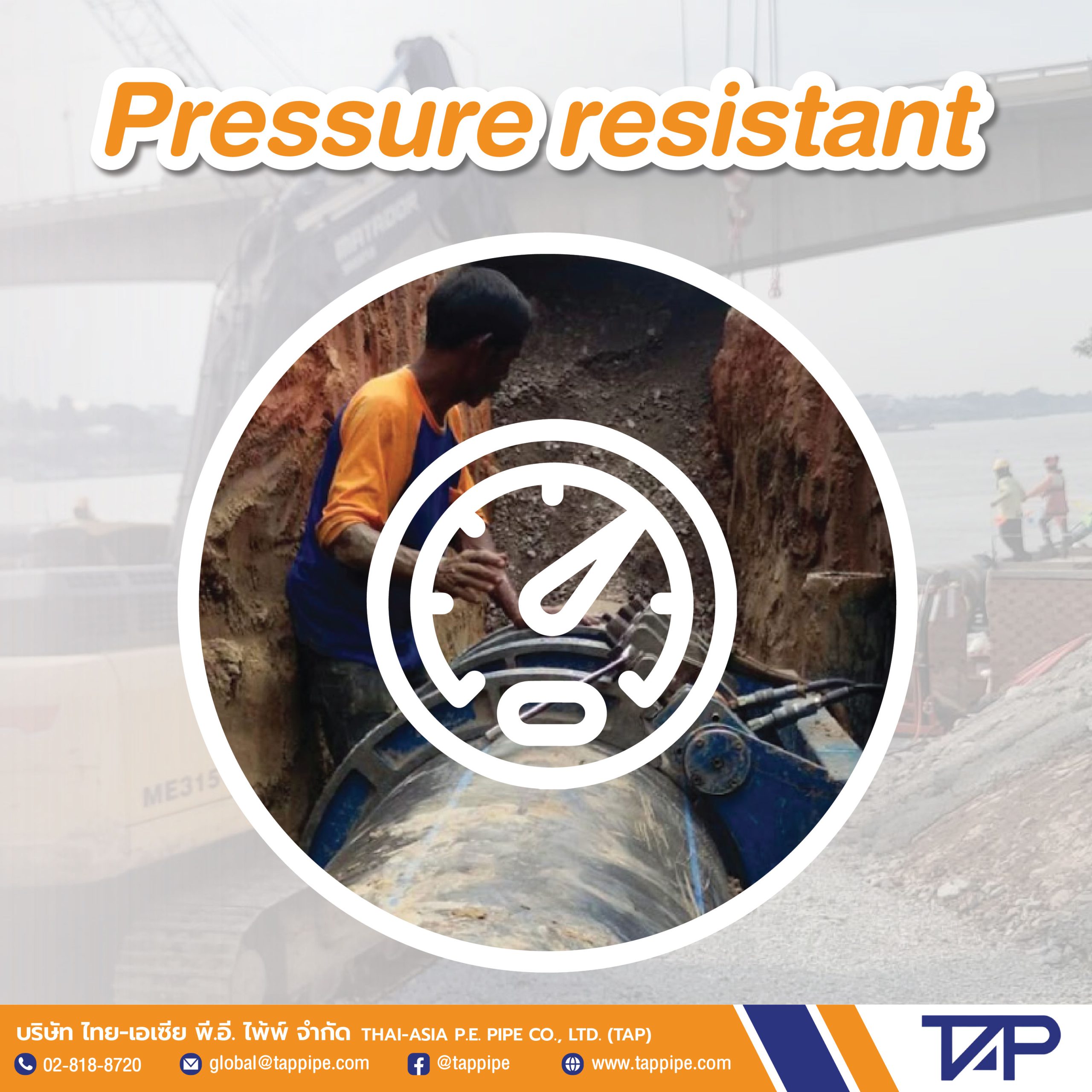 3. Flexible and Durable: HDPE pipe has good flexibility and is very durable. HDPE pipes are easy to install and weld. HDPE pipes are also resistant to the environmental crack.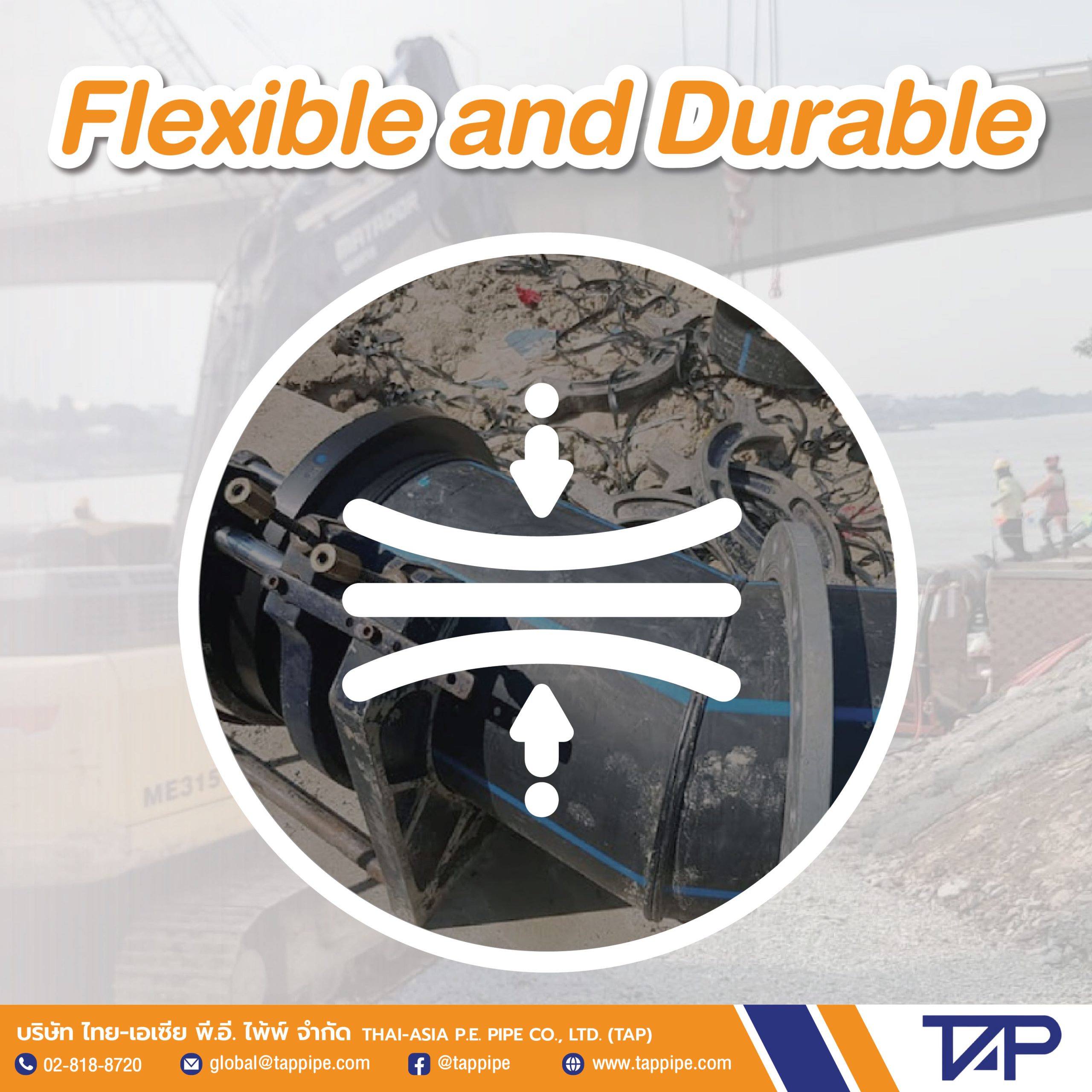 4. Corrosion resistant: HDPE pipes are highly resistant to chemical and environmental corrosion making it very durable and are able to use for more than 50 years.