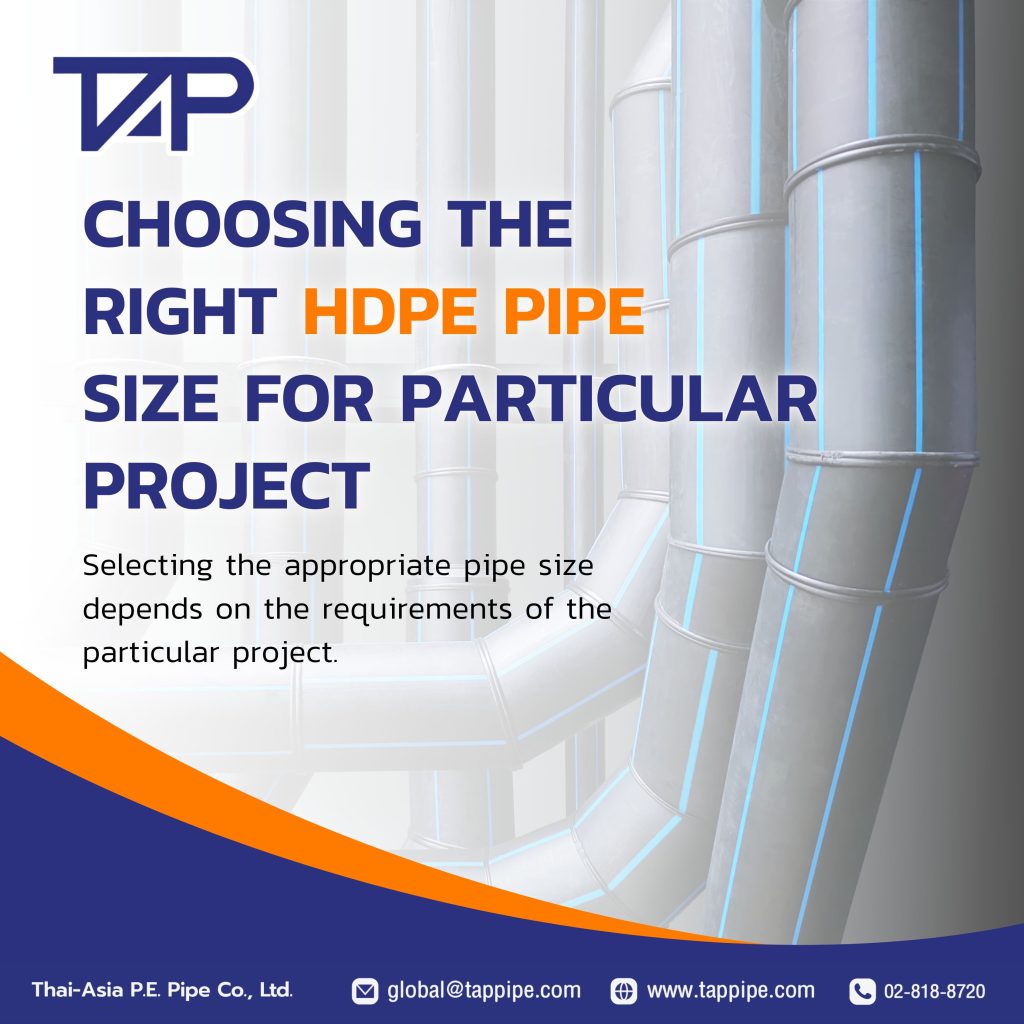 Various sizes of HDPE pipes are manufactured depending on the requirement and applications. Commonly manufactured pipe are ranged from 20 mm (3/4 inches) up to 2000 mm (80 inches). Selecting the appropriate pipe size depends on the requirements of the particular project.
Here are some ideas for choosing the right pipe size for a particular project
Potable water supply pipes : Generally, 20-110 mm HDPE pipes are used for potable water supply in homes or commercial buildings. However, the actual size of the pipe depends on the water consumption and other factors such as pressure ratings and building size.
Large water supply pipes : For Metropolitan or Provincial water supply systems, 110 – 630 mm HDPE pipe size are commonly used. Larger pipe size upto 2,000 mm may be used depending on the water consumption requirements.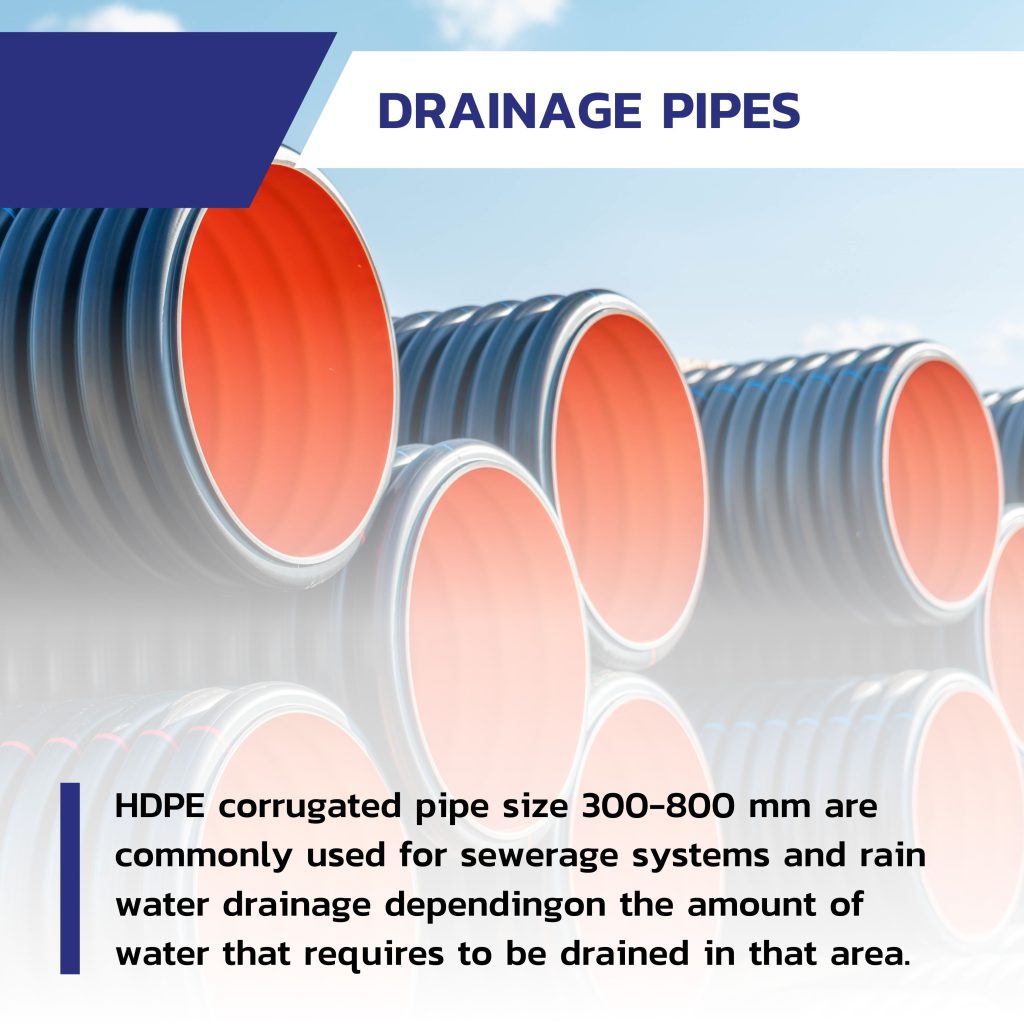 Sewerage and Drainage pipes : HDPE corrugated pipe size 300-800 mm are commonly used for sewerage systems and rain water drainage dependingon the amount of water that requires to be drained in that area.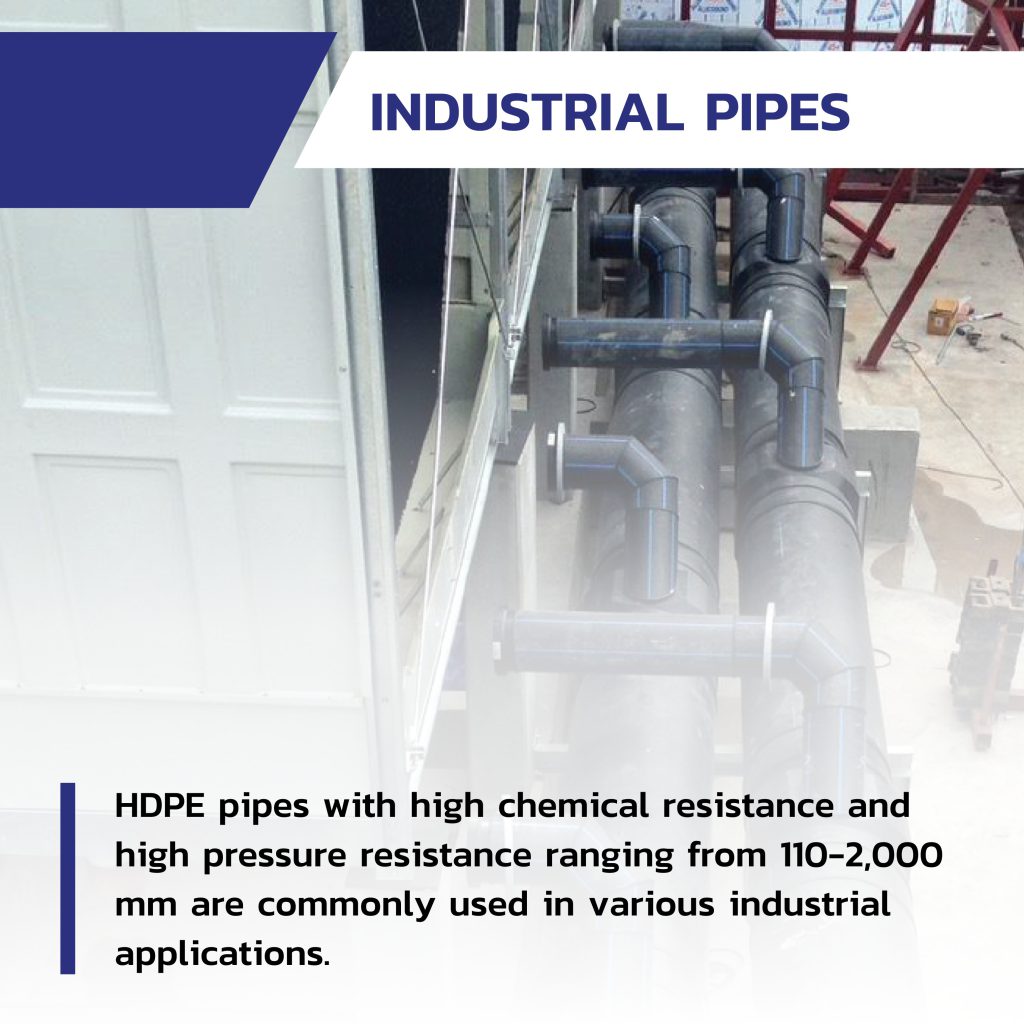 Industrial pipes: HDPE pipes with high chemical resistance and high pressure resistance ranging from 110-2,000 mm are commonly used in various industrial applications.